P: 805-969-5115
F: 805-969-5119
E:
Since 1983, we have entitled, developed and or acquired over 3 million square feet of Commercial Real Estate, 125 detached housing units and 300 beds of Assisted Living Communities with a combined value of over $500,000,000.

Scher Investment Group's expertise includes:
• Land acquisition
• Master planning
• Ground up development
• Acquisition and adaptive reuse
• Securing entitlements
• Value add through strategic management
We create value through strategic plan execution working with local and national partners in management, construction and pre development. Assemblage and adaptive reuse of older, obsolete industrial facilities and re positioning of under managed CRE assets is the core of our experience and success. Additionally, Scher Investment Group's knowledge and expertise in capital markets and financing strategies enable the company to create added value for tenants, investors, businesses, and communities. We work closely with city and state agencies to ensure that every project conforms to local standards. Each development and renovation is designed to contribute to the economic and environmental vitality of the community.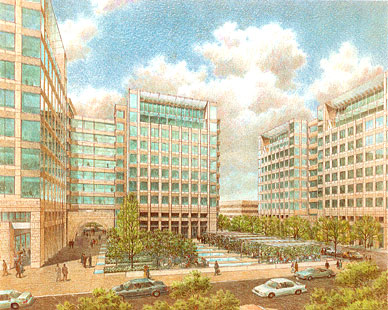 Our 30-years of experience have resulted in the completion of state of the art biotechnology facilities, high-tech manufacturing facilities, service center flex projects, and warehouse distribution buildings, as well as live-work and retail spaces and Senior Living Communities. Projects range in size from 20,000 sq. ft. to entitlements for 750,000 sq. ft. central business district (CBD), mixed use projects.

Our projects span the Western United States from Berkeley, California to Salt Lake City, Utah to Austin, Texas. Our tenants have included Applied Materials, Blizzard Entertainment, Samsung Semiconductor, Diebold, Federal Express, State of California Department of Health Services, State of Texas Department of Health Services, Healthtronics, Inc., CoorsTek, Pitney Bowes, California State Automobile Association, Xoma Corporation Headquarters, Sybase Corporation Headquarters, Chiron Corporation, and San Francisco Music Box Company Headquarters.